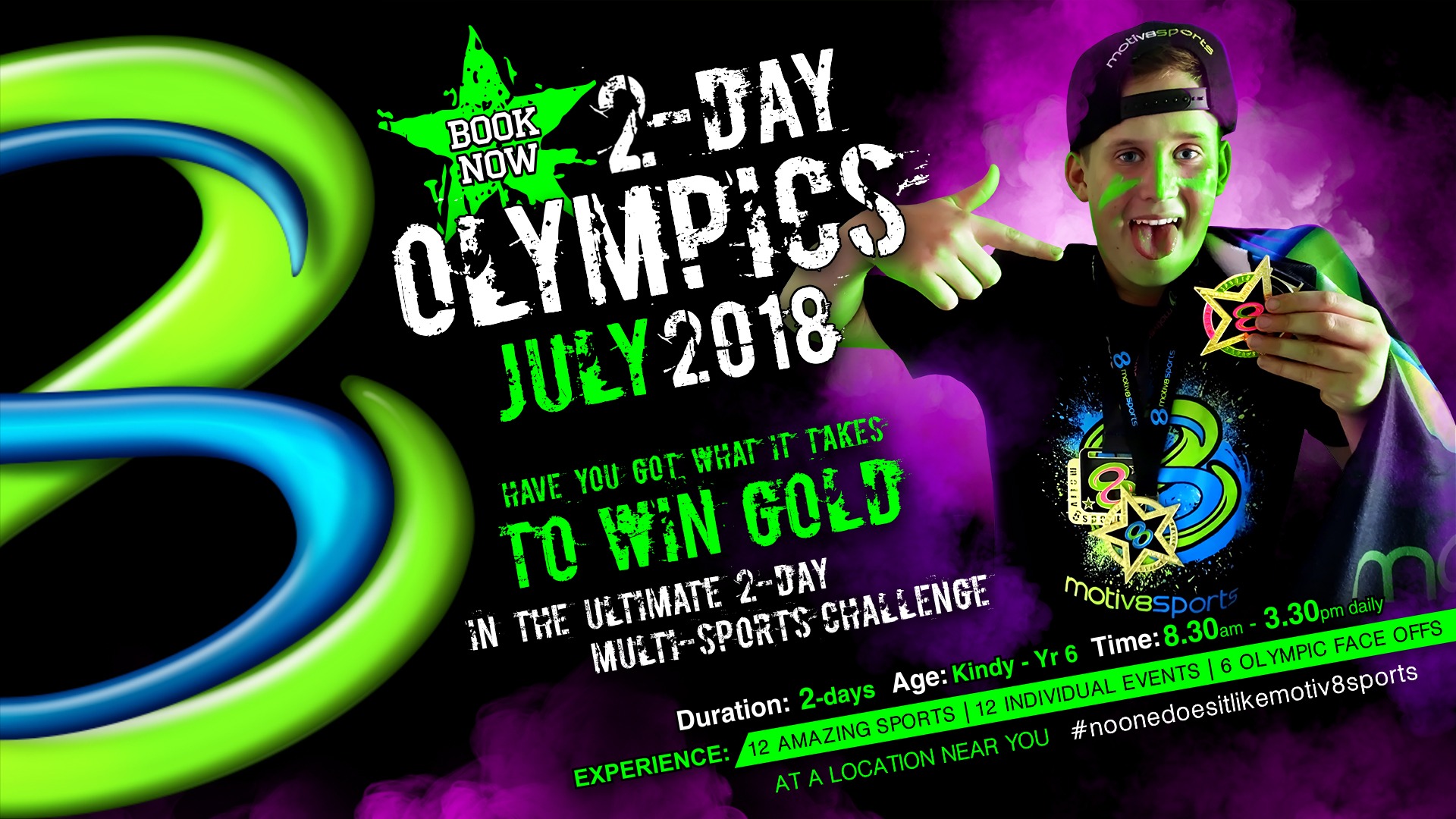 The biggest multi-sports event of the year.
Experience 2 huge days….8 Amazing sports, 8 individual events, 4 Olympic Face Offs, incredible coaching, non-stop motivation, unbelievable prizes and possibly an Olympic medal.
THE OLYMPICS ARE COMING… GET YOUR GAME ON!
Since 2001 Motiv8sports has performed non-sleepover events aimed at Kindy to Year 6 children. Our multi-sports camps are 2 or 3-day events occurring between the hours of 8.30am to 3.30pm daily. We design our sports for all abilities and focus on the energy and effort rather than a child's sporting ability. Children who attend Motiv8sports Camps learn about teamwork & sportsmanship in an environment fueled by great leadership and constant motivation.
All Motiv8sports campers are treated like superstars and our safety /supervision is second to none. We take energy and maximum participation to a new level with our innovative array of Olympic themed sports. #noonedoesitlikemotiv8sports
Dont miss out! Book your place today.