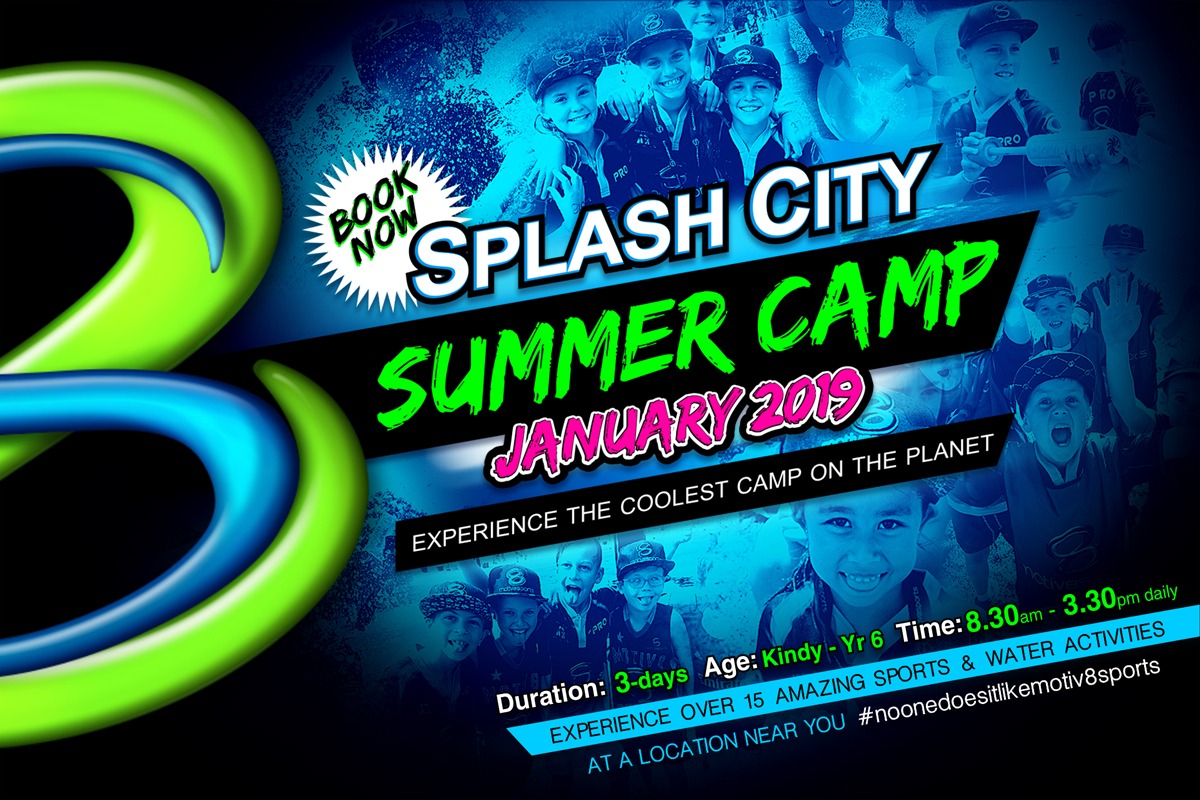 Motiv8sports Newcastle Summer Camp is only a couple of months away. Enjoy our awesome array of multi sports combined with our exclusive Splash City water sports. Let us bring the beach to a venue near you this summer!
At Motiv8sports 2-Day Summer Camp our legendary campers will experience 10 amazing sports, incredible coaching, unbelievable prizes, non stop fun and experience water sports such as Sponge Wars, Splash Race, Water Warz, Bazooka Shootdown and Kaboom just to name a few.
Our 2-day Summer Camp will operate between the hours of 8.30am to 3.30pm on Wednesday 23rd and Thursday 24th of January 2019. We design our sports for all abilities and focus on the energy and effort rather than a child's sporting ability. Children who attend Motiv8sports Newcastle Camps learn about teamwork and sportsmanship in an environment fueled by great leadership and constant motivation.
All Motiv8sports campers are treated like superstars and our safety and supervision is paramount. We take energy and maximum participation to a new level with our innovative array of different sports. #noonedoesitlikemotiv8sports
Don't miss out! Book your place today.