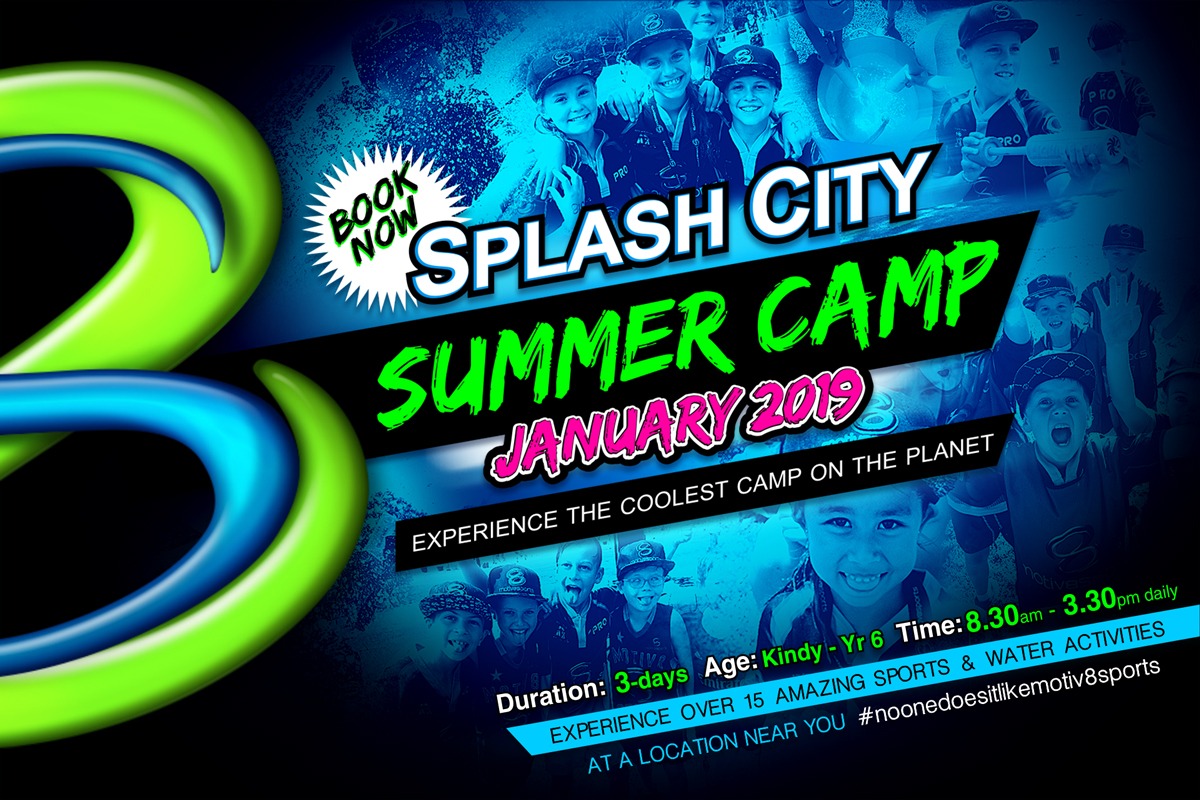 Join us for three full days of non-stop fun at our Splash City Summer Camp at the end of the school holidays on January 16, 17 and 18th.
*** CURRENTLY 30% OFF FOR A LIMITED TIME – USE THE CODE 'Splash Sale' AT THE CHECKOUT ****
This is the biggest summer camp of the year with over 15 hybrid/mash-up sports and water challenges spread out over three days, with a DJ pumping the music – all exclusively for kids aged prep to year 6. End the school holidays with a bang and let the kids burn energy as they compete for their teams in fun challenges all designed to motiv8, encourage and inspire kids to get outdoors, participate and be active.
Heaps of prizes and good times, parents simply drop off at 8.30am and pick up at 3.30pm each day for the three days. The Splash City Summer Camp is the coolest school holiday camp on the entire planet!
(Don't forget, if it's the first time to camp – you'll need a First Timer ticket below…)