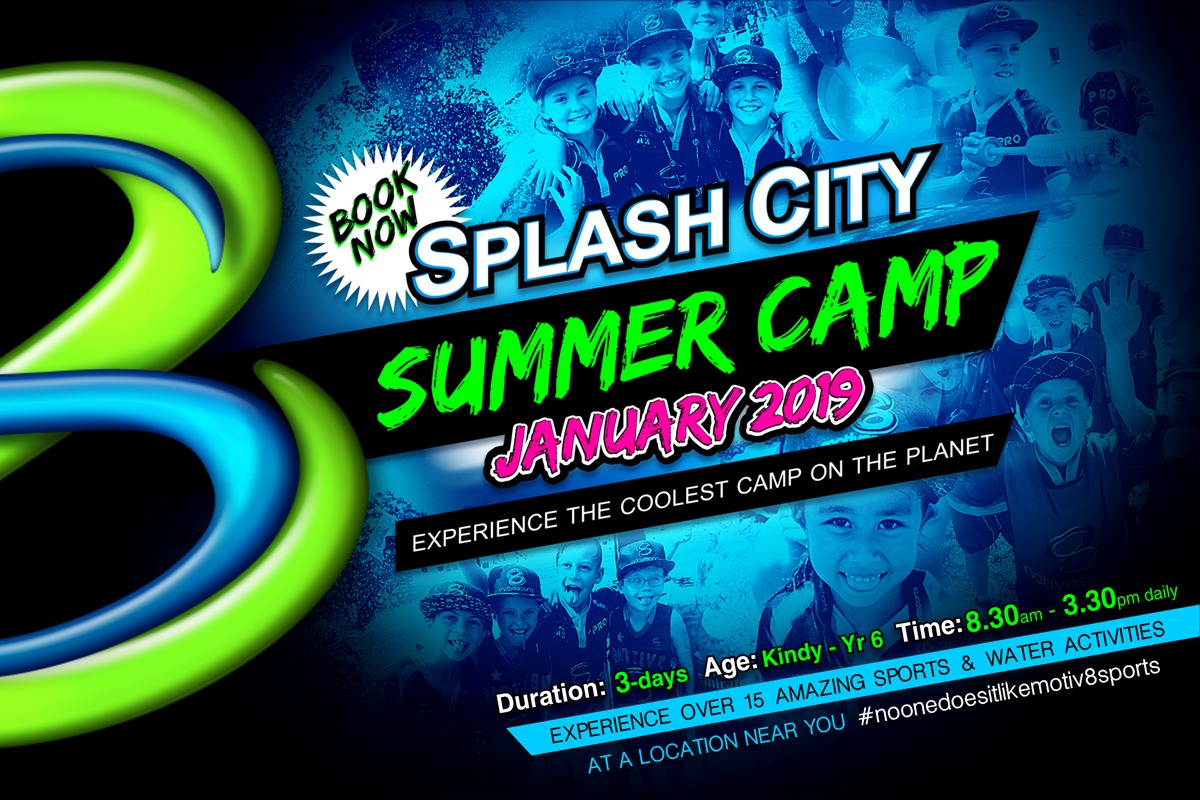 GET MOTIV8TED during the JANUARY 2019 School Holidays at our 3-DAY SUMMER CAMP.
Join us at our 3-DAY SUMMER CAMP and give your son/daughter one of the best experiences available. Let us bring the beach to you with our WILD WATER Sports. Although we still get through our usual series of trademark sports each afternoon is jam packed with wet & wild sports sure to cool campers down during SUMMER.
MOTIV8SPORTS CAMPS: We design our sports events for all abilities and focus on the energy and effort rather than a child's sporting ability. Children who attend Motiv8sports Camps learn about sport, teamwork & sportsmanship in an environment fuelled by gr8 leadership and constant motiv8tion. Children who have attended our camps over the past 16-years keep coming back because no one knows how to entertain like Motiv8sports. Children who attend Motiv8sports camps are treated like superstars and our safety /supervision is second to none. We take sport & maximum participation to a new level with our innov8tive array of trademark sports.
Children who attend SUMMER CAMP will experience over 20 different non-contact team sports sessions as well as 5 out of this world entertainment / SPLASH CITY sessions.
LOOK FORWARD TO WETTING YOU AT THIS CAMP.
COACH RAY
DIRECTOR of FUN
MOTIV8SPORTS