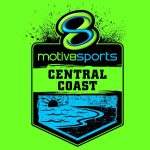 Motiv8sports Central Coast
New South Wales,

Australia

No ratings found yet!
Terms And Conditions
Please note that cancellation of your son/daughters position at a Motiv8sports camp will incur a $20 cancellation fee, and if a cancellation is made 48 hours or less before the 8.30am start time on Day 1 of camp will incur a $30 cancellation fee. We trust you understand that to operate successfully our staffing is based on booking figures one week out from camp.
The only camp  that is non-refundable is the XMAS VIP BBQ 1-Day event held in December each year, due to planning and staffing for this event.
* Motiv8sports reserves the right to send children home from camp who do not meet our strict code of conduct. Children are informed of our rules & expectations on Day 1 and parents are more than welcome to ask for a copy of our behavior management policy at registration.
In the event that a cancellation is made on a Sports Birthday Party booking the following cancellation fees apply:
Cancellation = $50 admin & party pack fee
Less than 2-weeks notice = $100 cancellation fee as there is no chance of Motiv8sports filling this position at such short notice.
Less than 1-week = No refund available