BIG BIRTHDAY BATTLE
January 24, 2022 @ 8:30 am – 3:30 pm
Join Motiv8sports and help us celebrate our 20th birthday party. On the 24th of January Motiv8sports Newcastle will be hosting their very own birthday party. The BIRTHDAY BATTLE will see campers take part in a day of challenges between TEAM GREEN MACHINE and THE BLUE CREW in the quest to WIN the 2021/22 M8S CUP. Come and celebrate Motiv8sports 20th birthday as this event is not to be missed.
Campers will arrive to a sea of Green & Blue festival style atmosphere with a LiVE DJ dropping the beats. At the Big Battle briefing campers will be given the opportunity to find friends to compete in the same team before participants are divided into TEAM GREEN MACHINE & THE BLUE CREW. Once our Big Battle teams are formed teams will meet with their TEAM CAPTAINS for their Big Battle briefing before commencing a day of competition to WIN the M8S CUP.
Campers experience our usual trademark sports plus have the opportunity to express themselves creatively in dance, choreography, visual arts and song writing activities via our war cry and mega sessions.
Motiv8sports Newcastle Camps are designed for all abilities and focus on the energy and effort rather than a child's sporting or creative ability. Children who attend Motiv8sports Camps learn about sport, culture, creativity, teamwork & sportsmanship in an environment fuelled by great leadership and constant motivation. Creativity and originality is a vital element of all we do with multiple creative outlets provided throughout each camp.
Children attending Motiv8sports camps are treated like superstars and our safety /supervision is second to none. We take sport, creativity and maximum participation to new levels with our innovative array of trademark sports and creative activities.
Children who attend BIG BIRTHDAY BATTLE will experience multiple non-contact team sports sessions, creative expression activities as well as out of this world entertainment.
Don't miss out – book today!
8:30am-3:30pm daily
For ages Kindy to Year 6
 8.30am to 3.30pm 

Age: Kindynto Yr 6

Insane Birthday Giveaways

Pizza Lunch

The BIRTHDAY PAINT SLIDE !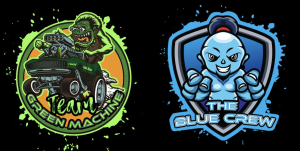 Event Details
start
January 24 @ 8:30am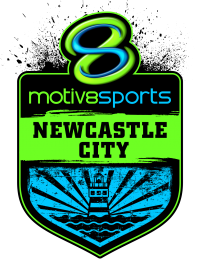 Event Organizer
Website
www.motiv8sports.com.au/franchise/newcastle
Event Venue
69 Hobart Rd , New Lambton, NSW 2305