TERM 1 2022 – TUESDAY: BLACKWELL PS – 8 Week After School Sports Clinic (08/02-29/03)
February 8, 2022 @ 3:00 pm – 4:30 pm
Join the Motiv8sports Coaching Crew every Tuesday afternoon at Blackwell in Term 1 2021. Every Tuesday afternoon we will arrive on school grounds to set up an amazing afternoon of sport. As soon as the school bell sounds our team will be waiting with a high-5, big smile and fully planned afternoon of entertainment. This clinic will be specifically designed for the children of your school and parents can relax knowing that everything takes place on school grounds. Our 8-week event represents awesome value and over the course of the program, your child will experience: Super Soccer, Ultimate League, Vortex Gridiron, Ballers, Street Hockey, Rope Wars, Bazooka Ball, Flagball, 8-Down, Command-0 and a long list of other cool non-contact sports.
The term 1 clinic is THE SUMMER SLAM EVENT!
This will see our clinic crew divided into 4 different teams: HOWZATS, TRUE BLUES, GREEN AND GOLD ARMY and BEACH CREW.
Across the term we can expect some warm days, to cool off we will be using our Splash city challenges like Sponge Wars, Nest Robbers, Bazooka Shootout, East vs West water face-off and stacks more.   We use sport as a tool to grow confidence, self-esteem, resilience, determination, and fitness. As a coaching team we have all completed our first aid training, working with children checks, constant training and most importantly we LOVE coaching kids. We look forward to motiv8ing your children in Term 1.
Although there will be a competition based aspect of this clinic rest assured that our team of coaches will provide plenty of incentives for our participants who just want to have FUN. We use sport as a tool to grow confidence, self-esteem, resilience, determination, and fitness.
ACTIVE KIDS VOUCHERS are accepted here. This government subsidy covers your entire term of Motiv8sports. To use this please select the Active Kids Voucher ticket option and enter your voucher number in the required field!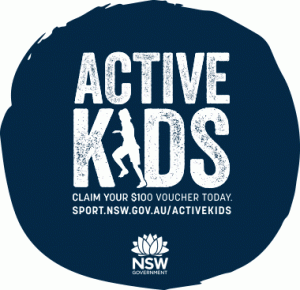 STEP 1: LOGIN to your account or CREATE AN ACCOUNT
STEP 2: If you would like to redeem and use your ACTIVE KIDS VOUCHER follow this link https://www.service.nsw.gov.au/transaction/apply-active-kids-voucher
STEP 3: Select the ACTIVE KIDS VOUCHER TICKET
STEP 4: Complete the rego & pay online
STEP 5: 1-week prior to the event commencing Motiv8sports will email an event information pack
STEP 6: At week 1 of clinic you will be made to feel welcome by the Motiv8sports coaching crew and given your team jersey
STEP 7: Enjoy the 8-weeks
STEP 8: If you leave any items at clinic or need to discuss any issues regarding clinic please call Coach Brad on 0402 200 479
Event Details
start
February 8 @ 3:00pm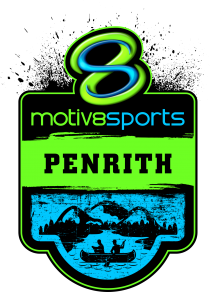 Event Organizer
Phone Number
0402 200 479
Website
www,motiv8sports.com.au/franchise/penrith
Event Venue
58 Blackwell Ave, , NSW 2759