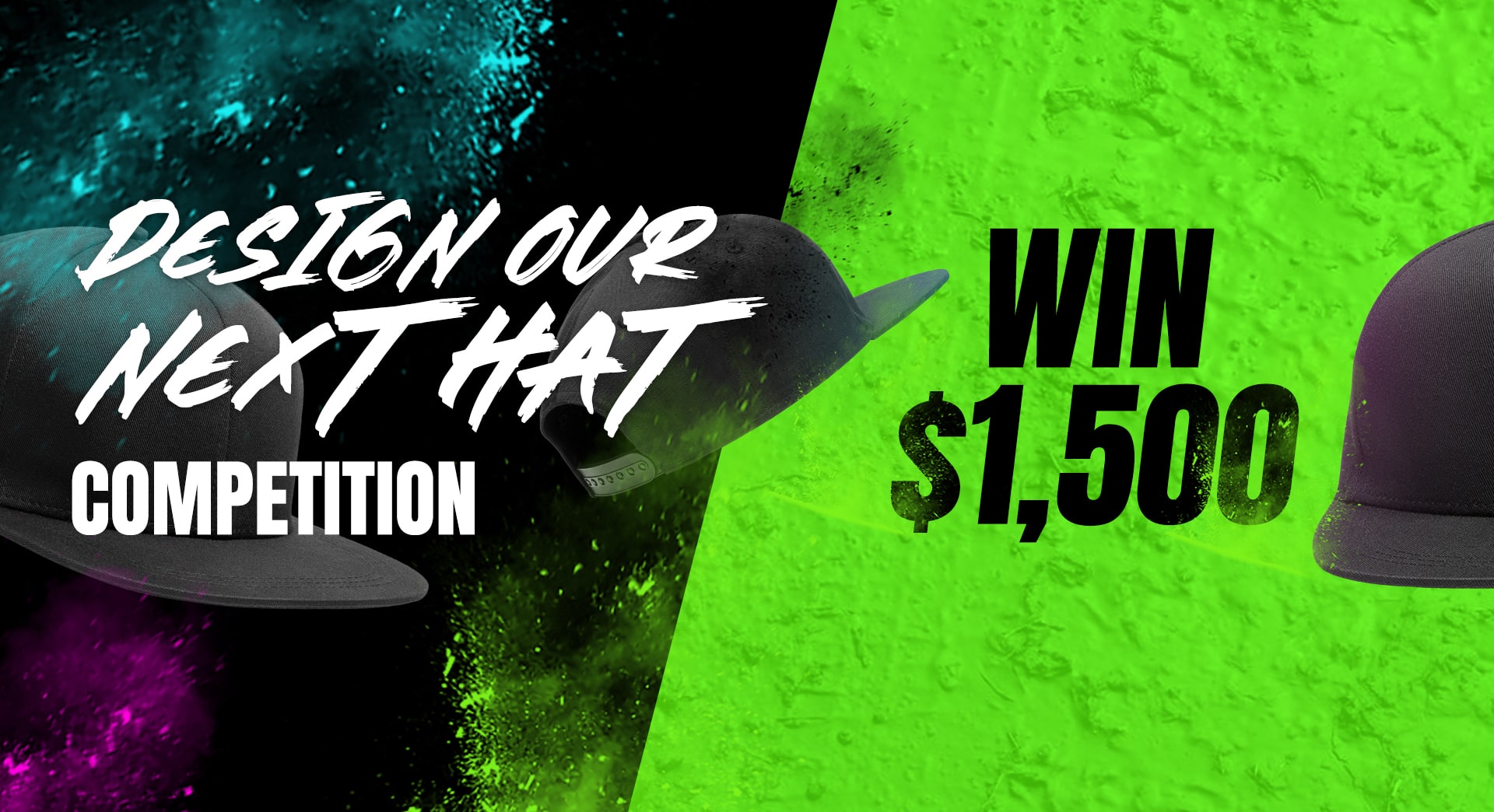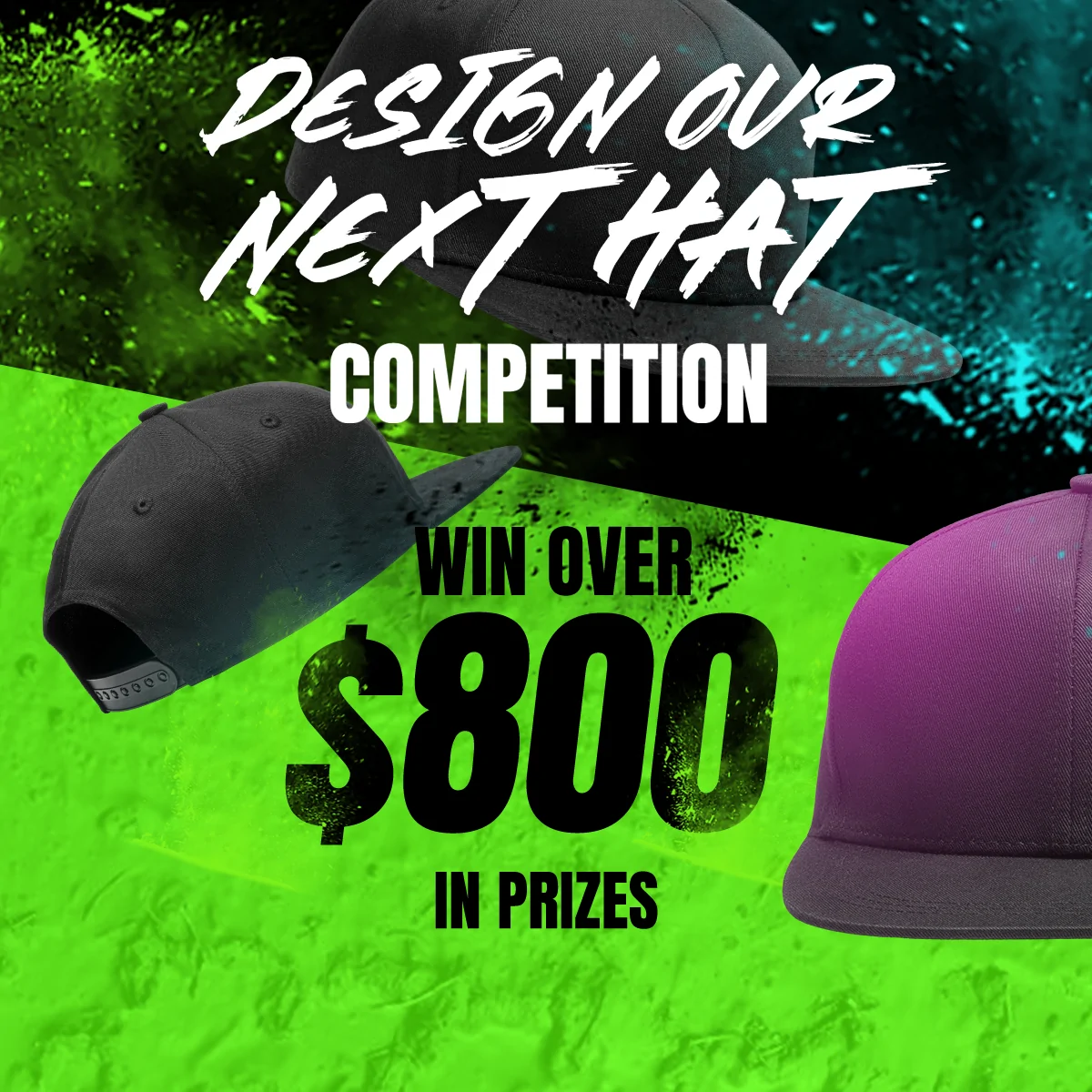 Motiv8sports is celebrating Super Camp 2023 with our famous DESIGN A HAT COMPETITION. The Motiv8sports Snap back hat is synonymous with our brand and we would love to give kids all across Australia the opportunity to design our next Snap Back Hat.
If you are the winner of this competition 1500 hats repping your winning design will be released earning you a whopping $1500 royalty cheque.
Start Designing Now
STEP 2
USE THE TEMPLATE TO DRAW / PAINT / COLLAGE / OR DIGITALLY CREATE YOUR VERY OWN HAT DESIGN
STEP 3
ONCE YOUR DESIGN IS COMPLETE GET A PARENT TO TAKE A CLEAR PHOTO OF YOUR DESIGN TO UPLOAD TO YOUR LOCATION'S FACEBOOK PAGE OR EMAIL IT DIRECTLY TO YOUR LOCATION MANAGER.
STEP 4
ON THE 1ST OF MAY EACH MOTIV8 SPORTS FRANCHISE/LOCATION WILL ANNOUNCE THEIR WINNER. IF YOUR DESIGN IS NOMINATED AS THE WINNER YOU WILL WIN YOUR LOCATIONS GRAND PRIZE e.g BUMPBOX / BIKE ETC
STEP 5
IF YOUR DESIGN IS SELECTED AS THE WINNER OF YOUR LOCATION THEN YOUR DESIGN WILL ENTER THE FINAL ROUND AGAINST THE WINNERS FROM ALL LOCATIONS ACROSS AUSTRALIA. A VOTING PANEL WILL ANNOUNCE THE AUSTRALIAN GRAND WINNER ON MONDAY THE 16TH OF MAY
STEP 6
IF YOU ARE SELECTED AS THE AUSTRALIAN WINNER YOU WILL WORK WITH OUR GRAPHIC DESIGNER AND YOUR DESIGN WILL BE MASS PRODUCED FOR RELEASE AT OUR JULY HOLIDAY CAMPS.
STEP 7
WHEN YOUR HAT DESIGN IS FINALISED MASS PRODUCTION OF 1500 UNITS MOTIV8SPORTS AUSTRALIA WILL PRESENT YOU WITH YOUR ROYALTY CHECK OF $1500!
Start Designing Now


Parents Testimonials