2 DAY Mega Camp – St Clair High School – Thurs 29th – Fri 30th Sept
September 29, 2022 @ 8:30 am – 3:30 pm September 30, 2022
2-DAY MEGA CAMP.. GET MEGA MOTIV8TED!
After missing out MEGA CAMP in 2021 due to COVID, we are EXCITED to have MEGA CAMP back!
Get Mega Motiv8ted at Motiv8sports MEGA Camp!
Mega Camp sees our campers being divided into 4 x battle teams who will compete for points over two days to be crowned champions of the MEGA CAMP.
Every camper will receive their TEAM WRIST BAND representing the NORTH SIDE, EAST SIDE, SOUTH SIDE and WEST SIDE.
Campers are assigned into age appropriate friendship groups for our 12 insane sports sessions with all points won during the day going towards their battle teams total score.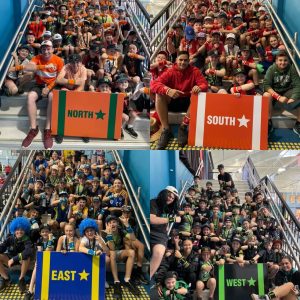 At the 2-day MEGA CAMP we have some amazing features including:
8 x TEAM SPORTS  – Street Hockey, Vortex Gridiron, Super Soccer, Ultimate League, Ballers, Big Dog Cricket, Ruckus AFL, 4-BALL Soccer, Bazooka Ball, 8-Down, Sliders & Flagball
2 x MEGA BATTLES  – Team challenges where campers compete for their NORTH, SOUTH, EAST and WEST teams for points and prizes.
LEGENDARY COACHING CREW, DANCE OFFS, WAR CRYS and MEGA CHEER SQUAD –  At Mega Camp we take things to a new level with atmosphere, huge array of activities and entertainment!
"Highly recommend Motiv8sports for a vacation care program! My kids loved it and could not stop raving about the fun they had! It's an amazing program offering sports, fitness, team work and generally increase self esteem of the kids! Thanks Motiv8sports for an awesome camp experience for my kids! We will be back next holidays." Vanessa B
At all Motiv8sports events we use sport as a tool to motivate, inspire, entertain and promote a healthy lifestyle. All camps are 8:30am – 3:30pm daily non-sleep over events. Motiv8sports camps are designed for all abilities and focus on the energy and effort rather than a child's sporting ability. Children attending Motiv8sports Mega Camp learn about sport, teamwork and sportsmanship in an environment driven by incredible leadership and constant motivation. Operating for over 20-years Motiv8sports campers keep coming back because no one knows how to entertain like Motiv8sports. Campers are treated like superstars and our safety and supervision is second to none. We take sport, modify to ensure maximum participation then turn up the fun to new levels to create our innovative array of trademark sports.
Don't miss out !
"Was not sure what activities to do with my kids in the holidays that would keep them active but this was a great experience for both of them even for the difference in ages. It was so well organised and the kids loved all the coaches and different activities. They raved about it all and we will definitely be back again." Melany N
Creative Kids Vouchers Accepted
Creativity is a vital part of all Motiv8sports holiday programs providing campers with a chance to express themselves in a safe, supportive environment. Our expert coaches help showcase creative skills through activities such as dance, singing, choreography, visual arts and song writing. Our creative outlets provide a great opportunity for children to take a break from organised sports and express themselves through different mediums. At our Summer themed event campers get an amazing opportunity to share dance, song and cultural elements from a unique Australian summer.
To claim your voucher visit – https://www.service.nsw.gov.au/transaction/apply-creative-kids-voucher
***PLEASE NOTE***
Please know staffing and camp related costs for our events are finalised weeks in advance. 

Cancellations

 will be issued a Motiv8sports credit 5 days or more before the event. (a credit can be used at any future event)

Cancellations

will NOT qualify for a credit or

refund

 within 3 days of the event.
Thank you for your understanding.
Event Details
start
September 29 @ 8:30am
end
September 30 @ 3:30pm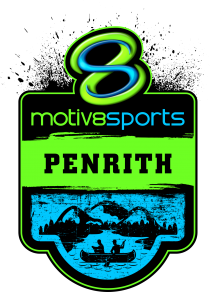 Event Organizer
Phone Number
0402 200 479
Website
www,motiv8sports.com.au/franchise/penrith
Event Venue
242 Endeavour Ave , St Clair, NSW 2759