BLACKTOWN – NEW LEADERSHIP CREW TRY OUTS for 2023/2024
April 10, 2023 @ 8:30 am – 3:30 pm April 21, 2023
I would like to thank you for expressing your interest in trying out to be part of the 2023/2024  Motiv8sports Leadership Crew!
It is a BIG commitment and ACHIEVEMENT to be named in the Motiv8sports Leadership Crew. 
Before you contemplate joining the Leadership CREW I think it is important to know a bit about it.
ONCE UPON A TIME….
I had an enthusiastic year 10 boy volunteer his time to help in any way possible as he loved sport. (He didn't do it to get paid – he gave up his time to get experience) At the end of camp his eyes lit up when he received a big thankyou for his time and a T-shirt as a reward. Since that first camp this helper has taken part in nearly every single camp we have run. By the time he was in year 12 he was not only a School Captain but also a full-time Motiv8sports Coach and is now in his 7th year of teaching after completing a Degree in Human Movement Studies.
For the past 21 years our Leadership Crew program has developed into an amazing pathway for kids who love Motiv8sports and want to be part of the sports industry. 
THE VISION………….
Imagine a team of youths who were keen, enthusiastic, motiv8ted, well-mannered, ambitious, have a tonne of INITIATIVE and had already attended several Motiv8sports events… WELCOME TO THE LEADERSHIP CREW.. 
The Leadership-Crew is the ultimate team of helpers who help make our Motiv8sports Camps run smoothly. The Leadership-Crew look like a team in their matching Motiv8sports gear and play an important role in the growth of Motiv8sports. 
I CAN'T WAIT TO GET PAID………
Being part of the Leadership Crew is not a job. It never has been and never will. If you want a job I completely understand and wish you all the luck in the world finding one. In the past when I have referred to Helpers or Volunteers I have always avoided the word JOB. Being a helper is an OPPORTUNITY. An opportunity that will give you experience that can't be bought and responsibility that will be looked upon highly when you seek future employment. Some of you are already thinking ooooohhh I thought I got paid. Others are thinking who cares I just want to be part of this team.
It's hard work and everyone who has ever been a leader knows what I am talking about. You need to be willing to work your BOOOOTY OFF. If you do work hard and you demonstrate initiative and all of those other things that I talked about then you will not only learn a great deal but you will enjoy being part of Motiv8sports. 
It is a 12 month commitment and I hope that you have already made your decision and I welcome your attendance at the TRY-OUT ! 
HOW DO I SECURE MY POSITION IN THE LEADERSHIP CREW and TRY OUTS? 
BOOK a TRY OUT TICKET BELOW

During the 2-Day Camp you attend you will be put through a comprehensive leadership training program. During the 2-days you will be judged by our coaching staff on your enthusiasm and initiative. 

After the holidays we will announce members of our LEADERSHIP CREW. If you are successful you will be invited to our next camp and be presented with your team uniform pack including 2 x T-shirts and jacket 

Please understand that there may not be a position for each and every one of you available …….. you have to earn it over the 2 x days. If a performance does not meet our expectations then you would not be selected as part of this team. 
IF I AM CHOSEN AS A MEMBER OF THE LEADERSHIP CREW WHAT IS INVOLVED DURING 2023/2024? 
You will be required to volunteer your time at 1 x 2-Day Motiv8sports Camp during each of the JULY, OCTOBER, JANUARY  and APRIL SCHOOL HOLIDAYS – As part of working at each Motiv8sports camp during you are not paid however you receive the following benefits: 
Each camp you work at you receive a ticket to our Staff Social / GR8 RACE event worth upwards of $100 each ticket. 
Some of our Social Events you will be part of include: The GR8 RACE  & King of The CREW Bowling Night. 
IF I AM SELECTED AS A MEMBER OF THE LEADERSHIP CREW WHAT HAPPENS AFTER MY YEAR AS A MEMBER OF THIS TEAM. 
(APRIL 2024 = last camp before new 2023 team is named) 
You will be invited to attend our 2022 Motiv8sports REVIEW EVENT 

At the REVIEW EVENT  we will announce members of our LEADERSHIP CREW (could be you) who have been voted by our Coaching team to be awarded PAID positions as our next years LEADERSHIP CREW CAPTAINS. 
Being named as a LEADERSHIP CREW CAPTAIN is a gr8 honour and may lead to further employment and opportunities with Motiv8sports. 
" Professionalism is finding a job you enjoy doing so much, that you would do it for nothing – and then do it so well that you get paid for it" 
I hope to see you at the try-outs!
Take care and stay motiv8ted
Coach Brad
Director 
Motiv8sports Blacktown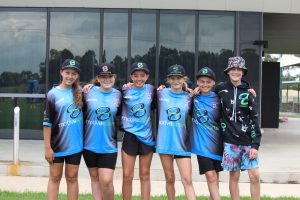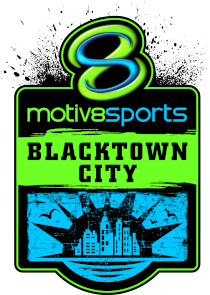 Event Organizer
Website
https://motiv8sports.com.au/locations/blacktown/
Event Venue
Various Motiv8sports Locations
Various Motiv8sports Locations, ,