SOLD OUT!!! 12th & 13th – SUPERCAMP CARINGBAH HIGH SOLD OUT!!!
April 12, 2023 @ 8:30 am – 3:30 pm April 13, 2023
GET MOTIV8TED during the APRIL School Holiday's at the one and only Motiv8sports SUPER CAMP 2022
Held only once each year Super Camp is a sports festival designed just for kids. Super Camp is an energetic mix of sport, music, street culture, art and dance mashed up to create the ultimate atmosphere for kids who love having fun and expressing themselves.
Only at Motiv8sports 
Campers will be treated to an incredible array of our trademark team sports in an environment full of energy, motiv8tion and unbelievable guidance from our professional team of coaches.
Campers experience our usual trademark sports plus have the opportunity to express themselves creatively in dance, choreography, visual arts and song writing activities via our war cry and mega sessions.
With a live DJ pumping the beats and multiple prize giveaways, this is an event not to be missed. Our 4 teams THE ROCKERS, PUNKS, HOPPERS & ELECTRO's will do battle to be crowned the Champions of Super Camp 2022.
Motiv8sports Camps are designed for all abilities and focus on the energy and effort rather than a child's sporting or creative ability. Children who attend Motiv8sports Camps learn about sport, culture, creativity, teamwork & sportsmanship in an environment fuelled by great leadership and constant motivation. Creativity and originality is a vital element of all we do with multiple creative outlets provided throughout each camp.
​Children attending Motiv8sports camps are treated like superstars and our safety /supervision is second to none. We take sport, creativity and maximum participation to new levels with our innovative array of trademark sports and creative activities.
COVID-19 Compliance – all Motiv8sports events adhere to strict Covid-19 compliance requirements. Detailed communication will be provided to all bookings prior to event commencement. For the full scope of measures being implemented please visit our Covid-19 information page https://motiv8sports.com.au/guidelines-on-covid-19-corona-virus/
​
Don't miss out – book today!
8:30am-3:30pm daily
For ages Kindy to Year 6
Creative Kids Vouchers Accepted!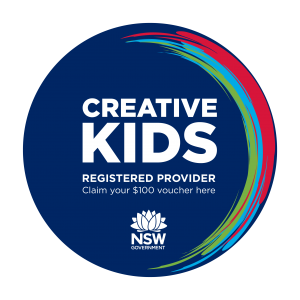 Creativity is a vital part of all Motiv8sports holiday programs providing campers with a chance to express themselves in a safe, supportive environment. Our expert coaches help showcase creative skills through activities such as dance, singing, choreography, visual arts and song writing. Our creative outlets provide a great opportunity for children to take a break from organised sports and express themselves through different mediums. At our Olympics themed event campers get an amazing opportunity to share dance, song and cultural elements from a range of countries represented
.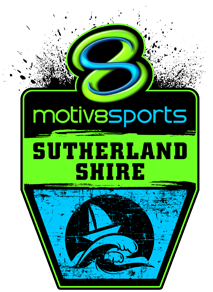 Event Organizer
Website
https://motiv8sports.com.au/locations/sutherland-shire/
Event Venue
85 Willarong Rd, Caringbah, NSW 2229