TERM 2 2023 – WEDNESDAY CLINIC – ST AMBROSE CATHOLIC PRIMARY SCHOOL (10 Week After School Sports & Activities Clinic)
April 26, 2023 @ 3:00 pm – 5:30 pm May 31, 2023
ST AMBROSE STUDENTS ONLY – LIMITED TICKETS AVAILABLE
Join the Motiv8sports Inner West Coaching Crew every Wednesday for 10 consecutive weeks at St Ambrose Catholic Primary School in Term 2, 2023.  Motiv8sports will arrive at school and set up an amazing afternoon of sports and activities.  As soon as the bell sounds, our Team will be waiting with a high-five, big smile and fully planned afternoon of fun and entertainment.  This Clinic will be specifically designed for the children of St Ambrose and parents can relax knowing that everything takes place on school grounds.
Our Sports & Activities Clinics are designed to motiv8, encourage, build resilience and inspire children to be successful.  We focus on effort and attitude, rather than ability.   Over the course of the program, your child will experience many of our trademark hybrid (non-contact) sports, enjoy our creative challenges and games, along with many other awesome activities.
There will be weekly prize give-aways.  And, each Term, one lucky child will win a FREE PASS to our next 2-Day Motiv8sports School Holiday Camp (valued at $125).  Every NEW child to Motiv8sports will receive a FREE Motiv8sports Jersey and Hat (valued at $40).
Our Afternoon Sports & Activities Clinics represent fantastic value.  From the conclusion of school, the kids remain on site until 5:30pm pick-up.  The cost of the 10-week program is $25 per day (for 2.5 hours)/$250 for the Term.  As we are a NSW Active Kids Approved Provider, you can use your $100 Voucher.
Please contact Andrew Pelizzari on 0413 881 090 if you have any questions.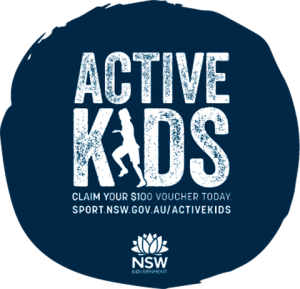 TO REGISTER:
STEP 1: LOGIN to your account or CREATE AN ACCOUNT
STEP 2: If you would like to redeem and use your ACTIVE KIDS VOUCHER follow this link https://www.service.nsw.gov.au/transaction/apply-active-kids-voucher
STEP 3: Select your Ticket – Every NEW child to Motiv8sports will receive a FREE Motiv8sports Jersey and Hat
STEP 4: Complete the Registration and pay online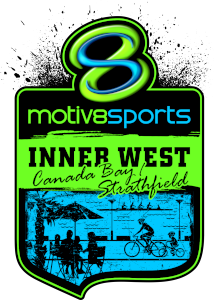 Event Organizer
Phone Number
0413 881 090
Website
https://motiv8sports.com.au/locations/inner-west-canadabay-strathfield/
Event Venue
St Ambrose Catholic Primary School
Stuart Street,, Concord West, NSW 2137