4 on 4 July Football Street League Tournament
July 6, 2023 @ 8:30 am – 3:00 pm July 7, 2023
GET TOGETHER A TEAM OF 4 MATES AND JOIN US AT THE COOLEST 4 on 4 FOOTBALL (SOCCER) TOURNAMENT ON THE PLANET.
MAKE NO MISTAKE THIS IS NOT A COACHING CLINIC INVOLVING MONOTONOUS DRILLS & SKILLS….
MOTIV8SPORTS 4 on 4 EVENT IS A TOURNAMENT DESIGNED FOR KIDS TO EXPRESS THEMSELVES IN A COMPETITIVE ENVIRONMENT.
This is the best two day football experience for kids in Australia. We leave the sideline noise and technical coaching to the football experts and provide a tournament for kids to be kids. We are experts in running events that entertain, inspire and Motiv8 kids to compete.
At an FSL tournament the kids are the heroes in a parent free environment. Our coaching team officiate, motivate and provide guidance…. no drills, no skills, no repetition – just fun competition.
Follow these steps to register your team;
STEP 1: Grab your mates and form a team of 4 in one of our four age divisions (the age your child will be on the day of the event is their determined age division).
2023 DIVISIONS
JUNIOR 6/7/8 MIXED
ELITE 9/10 MIXED
PRO 11/12/13 MIXED
STEP 2: BOOK YOUR TEAM IN 
Once you have formed a team of 4  one parent will need to act as the team Captain and complete the online booking.
The parent who is making the team booking will only be charged for their son/daughters registration fee (this fee includes a full days activities, uniform and prizes).
STEP 3: CONFIRMATION
Once you have booked your team into the event you will receive a confirmation email including a registration link for your 3 x other players and event schedule.
WHAT'S INCLUDED IN YOUR BOOKING?
Amazing value. Registration for each player is just $120 and includes the following;
– 2 full days amazing entertainment between 8:30am and 3:00pm
– game issue team uniform jersey and shorts
– trophies and prizes
STEP 4: EVENT INFO PACKAGE
Usually 1-week prior to the event we email all competitors an information package with event schedule, location map, what to bring list etc.
WHAT EVENTS CAN I EXPECT?
– STREET SOCCER KNOCKOUT – 4-BALL SOCCER TOURNAMENT
– SHARP SHOOTERS CHALLENGE – PENALTY SHOOTOUT
– FIFA NEXT LEVEL CHALLENGE – 2 v 2 STREET EDITION
– AND LOADS MORE….
We expect the tournament will sell out very quickly so if you have any questions please feel free to call us on 0424951175.
If you thought our camps were good – wait until you see a TOURNAMENT!!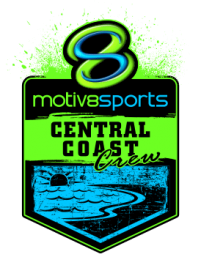 Event Organizer
Phone Number
0424 951 175
Website
www.motiv8sports.com.au/franchise/centralcoast
Event Venue
Pat Morley Oval Bateau Bay
Cresthaven Avenue, Bateau Bay, NSW 2261