THE BIG BATTLE- 25&26 SEPTEMBER- ELS HALL PARK, RYDE **SOLD OUT- WAITLIST ADDED!**
September 25, 2023 @ 8:15 am – 3:30 pm September 26, 2023
JOIN US AT THE BIG BATTLE!
The Big Battle 2023 is a special event designed for Kindergarten to Grade 6 children. Motiv8sports turns traditional sports upside down. At the Big Battle campers will feel like they have entered a TV game show,
representing one of 2 amazing tribes called the Bravehearts and the Goliaths.
Over 2 days and 9 sessions tribes will battle against each other in 16 incredible sports challenges. Super Soccer, Vortex Gridiron, Sector-8, Flagball, Big Dog Cricket, Ultimate League, Ruckus, Street Hockey, Ballers, The Grid, Raiders & Courage Under Fire
are just some of the exciting sports included in the program.
At every Motiv8sports event we design our activities for all skill sets and focus on the energy and effort rather than a child's sporting ability.
Children who attend Motiv8sports learn about sport, teamwork & sportsmanship in an environment fueled by great leadership and constant motivation.
Don't miss out – book today!
8:30 am-3:30 pm daily
For ages Kindy to Year 6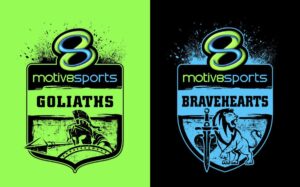 Active Kids Vouchers NOW Accepted (ALL NSW residents received a new $50 voucher on 1/07/2023)
Active kids vouchers are accepted here. To use your $50 voucher please select the Active Kids Voucher ticket option and enter your voucher number in the required field.
To claim your $50 voucher visit – https://www.service.nsw.gov.au/transaction/apply-active-kids-voucher
Event Details
start
September 25 @ 8:15am
end
September 26 @ 3:30pm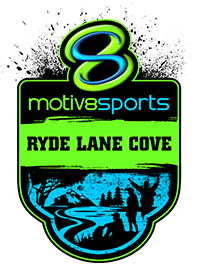 Event Organizer
Website
https://motiv8sports.com.au/locations/ryde-lane-cove/
Event Venue
ELS Hall Park/ Ryde Community Sports Centre
109 Kent Road, North Ryde, NSW 2113