SOLD OUT!!! 5th & 6th October- THE BIG BATTLE CAMP MENAI HIGH SOLD OUT!!!
October 5, 2023 @ 8:30 am – 3:30 am October 6, 2023
GET MOTIV8TED during the SEPTEMBER AND OCTOBER School Holiday's at the one and only Motiv8sports BIG BATTLE 2023
THE BIG BATTLE is held only once every year and provides campers from across Australia the chance to take their tribe to the top. The Big Battle isn't just any sports camp, it's where traditional games get a TV show-style makeover! This 2-day multi-sports event will give campers the opportunity to participate in a long list of team sports, individual events, showdowns, and team-building challenges. Like all Motiv8sports events, our primary focus will be to create a sporting arena that allows us to teach children about teamwork, sportsmanship, and resilience all while motivating them to be extraordinary versions of themselves.
Two tribes, the Bravehearts and the Goliaths, are set to lock horns in an unforgettable showdown of 16 unique sports challenges across two electrifying days.
The Big Battle is designed for Kindy/Prep to Grade 6 students and no previous sports experience is required. Each camper will be treated like a superstar and although we encourage a competitive mindset we never stop teaching our campers about our Motiv8sports values. Children attending our camps are treated like superstars and our safety /supervision is second to none. We take sport, creativity, and maximum participation to new levels with our innovative array of trademark sports and creative activities. All camps are 8:30 am – 3:30 pm daily non-sleep over events.
Each camper will also have the chance to win prizes and points for the team as they attempt to win the Big Battle.
Please take the time to visit www.motiv8sports.com.au and see for yourself that we are experts in sports education and entertainment. We have access to world-class training, guidance, and assistance from Motiv8sports Australia.
Don't miss out – The Biggest Battle is on its way!
Don't miss out – book today!
8:30 am-3:30 pm daily
For ages Kindy to Year 6
Active Kids Vouchers Accepted!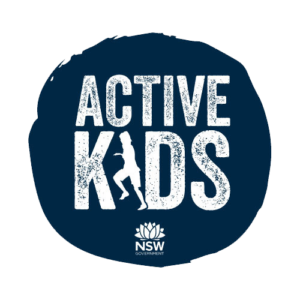 ACTIVE KIDS VOUCHERS are accepted here. To use your $50 voucher please select the Active Kids Voucher ticket option and enter your voucher number in the required field.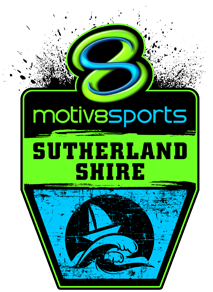 Event Organizer
Website
https://motiv8sports.com.au/locations/sutherland-shire/
Event Venue
40 Gerald road, Illawong, NSW 2234