Motiv8sports 2 Day Olympics – ARNDELL COLLEGE- CAMP 1 **COVID- CAMP DIDN'T GO AHEAD***does not go towards status
June 28, 2021 @ 8:30 am – 3:30 pm June 29, 2021
The biggest multi-sports event of the year.
Experience 2 huge days….10 Amazing sports, 10 individual events, 4 Olympic Face Offs, incredible coaching, non-stop motivation, unbelievable prizes and possibly an Olympic medal.
SUPER EXCITED TO HAVE 2 CAMPS IN THE HAWKESBURY THESE HOLIDAYS! ALTHOUGH BOTH CAMPS ARE THEMED 'OLYMPICS', WE WILL BE RUNNING SEPARATE TIMETABLES FOR THOSE WANTING TO ATTEND BOTH CAMPS! 
BOTH CAMPS ARE SEPARATE EVENTS, SO IF YOU WERE WANTING TO ATTEND BOTH, YOU WILL NEED TO PURCHASE TICKETS FOR BOTH….
Camps proceed rain, hail or shine. In the event of bad weather, we have an alternative program we run.
THE OLYMPICS ARE COMING… GET YOUR GAME ON!
Held only once each year the Motiv8sports Olympics is the heart and soul of our multi-sports calendar year. Campers will be treated to an incredible array of our trademark team sports in an environment full of energy, motivation and unbelievable guidance from our professional team of coaches.
We don't give out participation medals at any of our events however if you have what it takes to complete all  10 x team sports, 10 Olympic Individual events and 2 x mega sessions then we will be hanging that gigantic finishers medal around your neck. At Motiv8sports we create an atmosphere full of colour, culture, and energy as 6 countries battle it out to WIN the GOLD MEDAL. Like all Motiv8sports events, there'll be music, prizes, crazy competitions, and non-stop entertainment.
I just wanted to pass on my thanks to the coaches and organisers of the recent Motive8 camp. My son attended the 2 days and it was fantastic. He loved it and I will be definitely be recommending the camp and be booking in for next holidays. Thanks for providing such a fun, and well organised event. 10/10! Kerry
At all Motiv8sports Camps we design our sports for all abilities and focus on the energy and effort rather than a child's sporting ability. Children who attend Motiv8sports Camps learn about sport, teamwork & sportsmanship in an environment fueled by great leadership and constant motivation.
8:30am-3:30pm daily
For ages Kindy to Year 6
Don't miss out – book today!
Just wanted to get in touch and say a big thank you for your camp last holidays! My two sons had an incredible time. My youngest was quite overwhelmed on arrival but we happened to bump into Coach Rusty who took the time to give us a run down on the day and put us both at ease. Once he kicked his first goal and got that first hole punched, he was raring to go! My eldest just loved it the moment he arrived.

Congratulations on an amazing event. I was blown away by the organisation and the professionalism by all involved. It was outstanding and I would recommend your awesome camp to any parents looking to fill in the days during school holidays.

Thank you again! The boys look forward to the next camp! Charmaine
COVID-19 Compliance – all Motiv8sports events adhere to strict Covid-19 compliance requirements. Detailed communication will be provided to all bookings prior to event commencement. For the full scope of measures being implemented please visit our Covid-19 information page https://motiv8sports.com.au/guidelines-on-covid-19-corona-virus/
#noonedoesitlikemotiv8sports
Don't miss out! Book your place today.
Creative Kids Vouchers Accepted
Creativity is a vital part of all Motiv8sports holiday programs providing campers with a chance to express themselves in a safe, supportive environment. Our expert coaches help showcase creative skills through activities such as dance, singing, choreography, visual arts and song writing. Our creative outlets provide a great opportunity for children to take a break from organised sports and express themselves through different mediums. At our Olympics themed event campers get an amazing opportunity to share dance, song and cultural elements from a range of countries represented.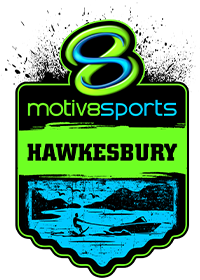 Event Organizer
Website
https://motiv8sports.com.au/locations/hawkesbury/
Event Venue
118-124 Wolseley Road, Oakville, NSW 2765