SHOWDOWN SHIELD 2023
November 19, 2023 @ 9:00 am – 3:00 pm
CONGRATULATIONS – AS AN ALL STAR WINNER IN 2023 YOU ARE INVITED TO THIS VERY EXCLUSIVE EVENT
Congratulations on being named to one of the 2023 Motiv8sports All Star Teams. This achievement is the pinnacle of a campers Motiv8sports journey. However receiving your All Star medal was only part of the reward! You have also earned the right to represent our team at the 2023 Motiv8sports Showdown Shield.
The Showdown Shield is an event held only once per year where our location Motiv8sports Macarthur will take on another location to try and win this 1-day battle. The only way to compete at the Showdown Shield is by earning All-Star Team selection which you have done. We want you representing our team in this very exclusive event.
Our Showdown Shield will take place on November 19th at Thomas Hassall Anglican College between the hours of 9am-3pm. As part of your ticket price you will be presented with a very special team jersey for you compete in. Throughout the course of the day you will work with other campers of a similar age representing your location in a round robin style format. All your points will accumulate to hopefully win the shield for our location.
THIS IS THE ULTIMATE LOCATION VS LOCATION SHOWDOWN – WHO'S GOT WHAT IT TAKES TO WIN?
Our most popular sports like Flagball, Vortex Gridiron, Super Soccer, Ultimate league and many more will form part of the days activities. We will also unveil some very unique challenges and events never seen before at Motiv8sports. All in all this will be the most action packed day of competition as we attempt to have as much fun as possible while trying to beat our rivals.
We really want you to be part of our team as a reward for your outstanding accomplishment in 2023 so please book as soon as possible.
Once your booking is complete your place on our team is confirmed and we'll contact you with event details closer to the date.
Many thanks and once again congratulations on your All Star team award.
Event Details
start
November 19 @ 9:00am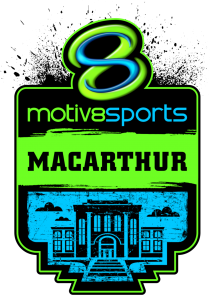 Event Organizer
Website
www.motiv8sports.com.au/franchise/macarthur
Event Venue
Thomas Hassal Anglican College
125 Kingsford Smith Avenue, Middleton Grange, NSW 2171