Term 3 Golden Beach SS After School Clinic (Thurs)
July 22, 2021 @ 3:00 pm – 4:30 pm September 9, 2021
GOLDEN BEACH KIDS LISTEN UP!
Motiv8sports is so excited to announce we will be at your school every THURSDAY afternoon for a cool 8-Week After School Clinic in Term 3.
Every Thursday afternoon we will arrive on school grounds to set up an amazing afternoon of sport. As soon as the school bell sounds our team will be waiting with a high-5, big smile and fully planned afternoon of entertainment. Parents can relax knowing that everything takes place on school grounds (parents don't need to be present).
Our 8-week event represents awesome value and over the course of the program, your child will experience our epic signature hybrid sports: Super Soccer, Ultimate League, Vortex Gridiron, Street Hockey, Rope Wars, Bazooka Ball, Flagball, 8-Down, Command-0 and a long list of other cool non-contact sports that are unique to us at Motivs8ports.
We use sport as a tool to grow confidence, self-esteem, resilience, determination and fitness. As a coaching team we have all completed our first aid training, working with children checks, constant training and most importantly we LOVE coaching kids. After running our clinics at schools all over the Coast, we are so excited to finally be coming to Golden Beach SS and look forward to motiv8ing the kids in Term 3! We hope you'll join us.
(Prep children will be collected from classrooms by a Motiv8sports team member; parents only need to collect children at 4.30pm at conclusion of the clinic)
Got some questions? Check out our Facebook page, or give us a call on 0412 416 689.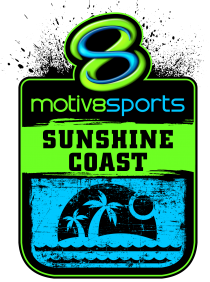 Event Organizer
Phone Number
0412 416 689
Website
http://www.motiv8sports.com.au/franchise/sunshine-coast
Event Venue
Golden Beach State School
34 Gregory Streete, Golden Beach, Qld 4551