Term 4 Eumundi SS After School Clinic (Wed)
October 20, 2021 @ 3:00 pm – 4:30 pm November 24, 2021
EUMUNDI KIDS LISTEN UP!
Motiv8sports is so excited to announce we will be coming to your school every WEDNESDAY afternoon for a cool 6-Week After School Clinic in Term 4.
Every Wednesday afternoon we will arrive on school grounds to set up an amazing afternoon of sport. As soon as the school bell sounds our team will be waiting with a high-5, big smile and fully planned afternoon of entertainment. Parents can relax knowing that everything takes place on school grounds (parents don't need to be present).
WORLD CUP EDITION: Each term Motiv8sports performs the clinic with a different style or theme. Our term 4 clinic has a world cup theme with all participants split into 4 x countries who will compete for points over the 6 weeks to be crowned World Cup Champions.
MOTIV8SPORTS IS INCLUSIVE and caters to all ability levels. With over 60 trademark sports and challenges we have developed the coolest package of sports that are innov8tive and designed to stimulate a wide range of abilities and learning styles. Every week students are excited to experience Motiv8sports.
Our 6-week event represents awesome value and over the course of the program, your child will experience our epic signature hybrid sports: Super Soccer, Ultimate League, Vortex Gridiron, Street Hockey, Rope Wars, Bazooka Ball, Flagball, 8-Down, Command-0 and a long list of other cool non-contact sports that are unique to us at Motivs8ports.
We use sport as a tool to grow confidence, self-esteem, resilience, determination and fitness. As a coaching team we have all completed our first aid training, working with children checks, constant training and most importantly we LOVE coaching kids. We are so excited to be coming to Eumundi SS and look forward to motiv8ing the kids in Term 4! We run these clinics at schools all over the Coast including: Mooloolaba SS, Buderim SS, Baringa SS, Mountain Creek SS, Golden Beach SS and more! Tickets are limited so grab your friends and grab your tickets before they're gone!
Hope to see you there.
(** Please note – children need to make their way to the clinic which is on the oval; where we have a big marquee set up. Please note – we will not be able to escort preps from their classrooms to the clinic.
Parents do not need to be present at the clinic).
Got some questions? Check out our Facebook page, or give us a call on 0412 416 689.
Event Details
start
October 20 @ 3:00pm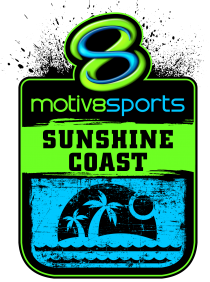 Event Organizer
Phone Number
0412 416 689
Website
http://www.motiv8sports.com.au/franchise/sunshine-coast
Event Venue
22 Caplick Way, Eumundi, Queensland